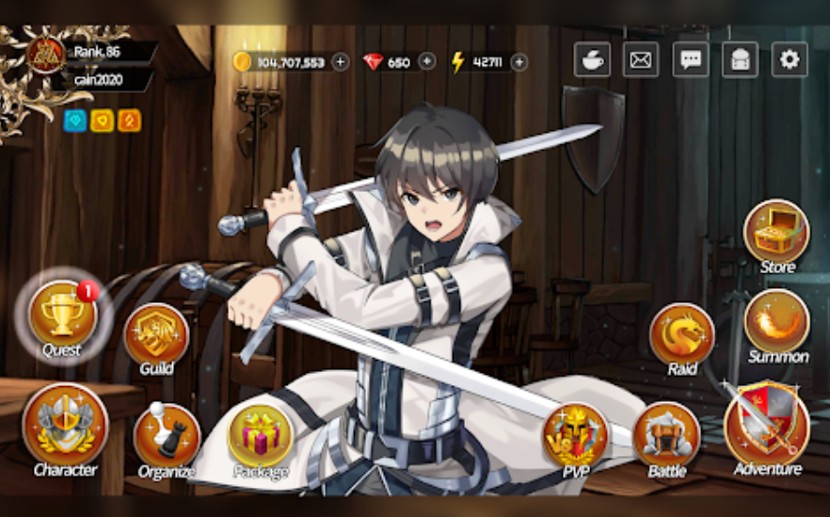 Super Planet, a Korean developer studio, has been releasing mobile games of various types since 2016, including the action RPG Sword Master Story. The game follows the story of Cain, an ordinary student who accidentally enters another world, becomes a Sword Master, and fights against evil.
Heroes play a crucial role in the game. Sword Master Story's heroes are classified into different classes and types. The classes are Warrior, Healer, Archer, and Mage, and the hero types are Leaf (Green), Water (Blue), Fire (Red), Light (Yellow), and Dark (Purple). These factors influence the damage against enemies and gameplay. Players can acquire new heroes by summoning them through the campaign, quests, events, etc. There are three types of hero summoning in Sword Master Story: Ruby Summon, 4-Star Summon, and 5-Star Summon.
There are three ways to upgrade heroes: Level up, Equipment, and Skills. The primary method is to level up the heroes. Equipment can also enhance heroes, and players can upgrade equipment by collecting shards. Team skills upgrades can also make heroes stronger.
Sword Master Story features three main currencies: Gold, Rubies, and Stamina. Gold is used for hero stat upgrades, Rubies for summoning, and Stamina for progressing in the game. Players can obtain Stamina through battles and quests and Gold through battles, quests, achievement rewards, etc. Rubies are the hardest to obtain, but players can obtain extra resources by joining a guild and participating in raids, battles, and PVP fights.
To play Sword Master Story on Redfinger, players can download the app from the Google Play Store or use the official website and access the Redfinger cloud smartphone. After signing in, players can search for Sword Master Story in the Redfinger App Store, download and install the game, and enjoy playing it. Tutorial videos are available to help players with any issues they encounter.