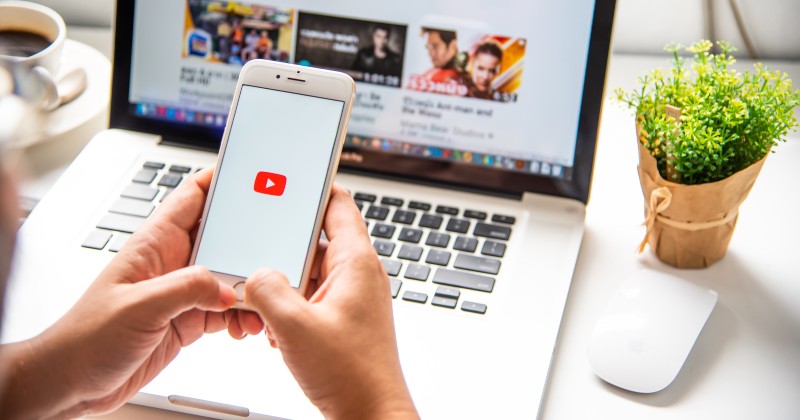 Even though it is still in its first stage of existence, IGTV gets a lot of attention from both marketers and content creators. Some even go so far as to compare IGTV to YouTube, currently the world's largest video-sharing platform. IGTV may have fewer users than YouTube, but that does not mean you cannot find a way to use it effectively for a wide range of different purposes. YouTube is the video platform par excellence and the benchmark when it comes to watching videos. Above all, YouTube marketing is affordable, effective, and you do not need a rocket science. 
Analysis and advantages of YouTube
It is the video platform par excellence and the benchmark when it comes to watching videos. 
Seen on multiple media from mobile, tablet or computer, to television,

It is from Google and therefore if you manage to position, you will appear in Google search results,

YouTube viewers are willing to spend more time and watch more videos before leaving 

You have more time to attract attention and convince them to watch your videos,

YouTube offers more analytics and reporting than Instagram

It is an ideal platform for businesses that have just started and do not yet have followers

If your goal is to grow an audience and promote yourself, it is the best option.

Digital marketers are more comfortable with the norms, rules, strategies, SEO algorithms of Google, so as YouTube.
IGTV VS YouTube
The comparison between IGTV and YouTube is somewhat unfair for the former, as IGTV is a much newer platform that still needs time to develop. YouTube, on the other hand, has a reputation for being one of the most trusted video sharing platforms ever created that allows people from all walks of life to upload and share music, movies, game videos, and pretty much any other type of image. 
Interface Differences
You can access IGTV from a web browser but this platform is mainly for mobile devices. It also means that the thumbnails of the videos you upload to the IGTV channel displays differently than those of your YouTube channel. 
Loading process
The fact that you can only upload vertically oriented videos to IGTV limits your options a bit. However, if you have a verified YouTube account, you can upload videos that are 128 GB and up to 12 hours long. YouTube gives much more freedom in this regard, as it allows you to upload videos saved in various formats.
Discovering New Content
IGTV is more than a decade younger than YouTube, so it should not surprise you if you are having trouble discovering new content. Furthermore, YouTube offers much more new content on a daily basis than IGTV, and it is clear that the new creation of Instagram still has a long way to go before it reaches the point where it can challenge the world's largest video-sharing platform in terms of diversity. 
Monetization
You cannot monetize views and likes on IGTV, which is why most influencers rely on brand sponsorships. Things may change as the platform grows. YouTube has allowed content creators to monetize their videos through Google Ad sense. Please note that you will need at least 1,000 subscribers and 4,000 hours of watch time before you can enable YouTube's Monetize feature.
Analysis and Information
Knowing how many people watched the entire video or how many likes and comments certain types of videos get can help you produce content that appeals to a larger audience across all social networks. Metrics like engagement or view rates can be essential during online marketing campaigns as they can suggest how many people are watching your videos and for how long. The analytics tools provided by YouTube are much more diverse.